Top Realtors Sell Homes Faster
Posted by Joe Houghton on Thursday, February 17, 2022 at 7:27 AM
By Joe Houghton / February 17, 2022
Comment
Top Realtors Sell Homes Faster
Selling your house is never easy. For most people, their home is their biggest asset. There's a lot to consider before putting your property on the market. The main question is, how long will it take to sell your house? The answer, of course, depends on several things. In this article, I will discuss why top Realtors in Minneapolis sell homes faster.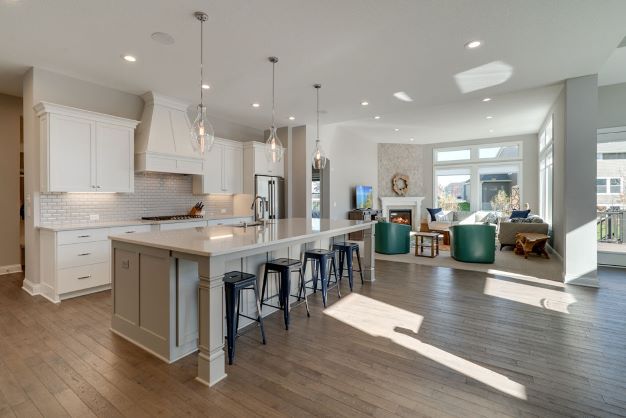 5 Strategies For Selling Your Home Faster
There are several ways to speed up the selling process. One way is to get professional help from a top local real estate agent like Joe Houghton from Minnesota Property Group.
If you're thinking about selling your home, here are five ways to sell your house faster using a real estate agent:
1. A Real Estate Agent Can Get Your Home Prepped To Sell
Before you list your home for sale, make sure your home is prepped to sell. Check to see if your home is clean and organized. Remove clutter and unnecessary items. Clean out closets and cupboards. Make sure your home is in tip-top shape for photos to put on your online listings.
Some people use professional staging services while others do everything themselves. If you choose to stage your home yourself, there are several things you should consider doing to ensure your home sells quickly. When staging a home, you want to make sure it looks like a pristine "dream home." While including things like your Minnesota Twins signed poster may sound great to you, it may not be a homerun with selling your house. We recommend using a professional staging company instead of doing it yourself to sell your home faster.
Another benefit to using a top local Realtor is that they have connections with contractors, handymen, landscapers, and more. These connections can help fix any issues that need to be done before showing off your property to potential buyers.
2. A Top Real Estate Agent Can Hold An Open House For You
Have a newly remodeled kitchen and bathroom that you want to show off? Working with your agent to have an open house gives potential buyers a chance to see your home in all of its glory before they buy.
Open houses are great for showing off your home's features and giving prospective buyers a chance to ask questions. This is an excellent way to get instant feedback on your property.
Your real estate agent will help guide potential buyers in the right direction and ensure that they have all of the information they need to potentially purchase your home.
3. The Best Realtors Leverage Technology To Your Advantage
From showcasing Uptown's historical roots to St. Louis Park's mid-century modern homes, your real estate agent will use technology to make it easier to display your home in a way that pops.
Real estate agents will use technology to make sure your home gets noticed online. An excellent real estate agent can create a virtual tour of your home and upload it to real estate listing websites.
Realtors use technology to find potential buyers for your home. They also use technology to market your property.
Technology allows a real estate agent to sell your house quickly and easily. Finding a real estate agent who understands using technology to sell your home is a must-have.
4. Top Realtors Know How To Negotiate
Negotiation is part of the home selling process. Be prepared to negotiate prices and terms with your buyer.
Real estate agents know how to negotiate, and they use their skills to ensure that you get the most money possible for your home.
If you sell your house yourself, you could miss out on thousands of dollars in profit if you are not a good negotiator.
Selling your home is a complicated process, and that is why it is crucial to hire someone who knows what they're doing and is an expert at negotiating.
5. The Best Real Estate Agents Have Great Marketing Skills
With the Twin Cities population projected to grow by 12% in the next ten years, knowing how to market your property will bring you a lot of demand.
An excellent real estate agent knows how to market your property so that it sells quickly. If you don't have strong marketing skills, there might not be as much demand for your property as you anticipated. It's important to hire a real estate agent who understands marketing to get as much demand as possible for your property.
Minneapolis is an excellent market for selling a home due to its culture, economy, and of course, the infamous Juicy Lucy's. As a seller, you have access to one of the best resources you could ask for, a realtor. Using a top real estate agent like Joe Houghton throughout the entire home selling process makes it easier to sell your property faster. Contacting Joe is a significant first step in selling your Twin Cities property.